Aphiddd
Aphiddd is a browser-based digital poem that uses a series of photo scanned natural textures/shapes and animated texts to uncover the nature of a parasitic human connection.
Featured as part of the Commiserate Chicago new media exhibition 2020 and in the Fall 2019 edition of The New River the internet's oldest online journal of digital art and literature (established in 1996). Aphiddd is also included in the Electronic Literature Collection - Volume 4.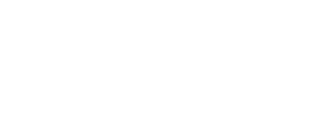 Who made it?
Aphiddd was created by Andy Campbell of Dreaming Methods which has been producing electronic literature since 1999. The soundtrack is by Barry Snaith.
What spec do I need and how do I explore it?
Aphiddd requires Chrome, Firefox or Opera, a computer with a graphics card.

Use the mouse and your mouse's scroll wheel or your touch device (mobile or tablet) to explore the poem. The poem is comprised of 3 sections.
Download
Click download now to get access to the following files:
Aphiddd Soundtrack 'Anti-Telepath' by Barry Snaith
70 MB